New model of toyota tacoma led headlights 2016-2023
23-08-2023
Leading automotive lighting manufacturer Guangdong Taiyao Automobile Technology has announced the launch of new 2023 Toyota Tacoma LED headlights engineered as direct replacements for the outgoing 2016-2022 halogen Tacoma headlights.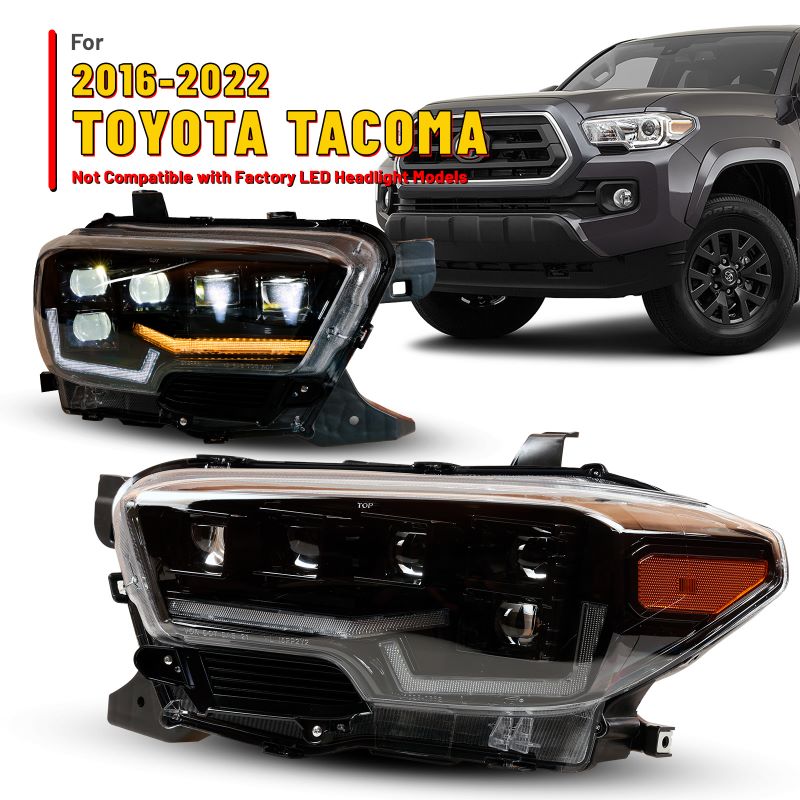 Featuring a crisp, uniform LED lighting pattern, the 2023 Toyota Tacoma LED headlights deliver brighter, whiter illumination over the previous halogen bulbs for improved visibility and style. The durable new Tacoma LED headlights are designed to bolt directly into 2016-2022 Tacoma models, providing an easy upgrade path to modern lighting performance.
The crisp white LEDs eliminate patchy hot spots and dim edges inherent with aging halogen bulbs, providing smooth, consistent light ideal for nighttime driving. The 2023 Toyota Tacoma LED headlights consume far less electricity compared to halogens, reducing strain on the vehicle's electrical system for improved reliability.
Guangdong Taiyao utilizes advanced manufacturing techniques to produce the 2023 Toyota Tacoma LED headlights to OEM-grade quality standards. Precision tooling and high-tolerance molding result in a perfect fitment with the Tacoma headlight housing for easy plug-and-play installation.
To learn more about upgrading your 2016-2022 Toyota Tacoma with new 2023 Toyota Tacoma LED headlights, visit Guangdong Taiyao Automobile Technology's website or consult with one of their knowledgeable sales representatives today.