VW Golf 6 Headlights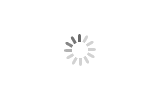 VW Golf 6 Headlights
Fitment: vw golf 6 headlights 2017-2021
OE NO.: L:5NL941005,R:5NL941006
Are you tired of your old, outdated headlights? Do you want to give your car a modern makeover? If so, then Winjet is the perfect solution for you. We offer a wide variety of performance headlamps that will improve the look and safety of your car. Our headlights are made with the latest styles, colors, and technology, and they are sure to make a visual impact.
Our Halo Projector Headlights are a popular choice for drivers who want to add a touch of style to their car. These headlights feature a halo ring that surrounds the projector lens, and they come in a variety of colors to match your car's exterior.
If you are looking for a more aggressive look, then our Headlights are the perfect option for you. These headlights feature a set of LED rings that surround the headlight lens, and they give your car a distinctive look.
No matter what your style, Winjet has a headlight that is perfect for you. We offer headlights for a wide variety of cars, so you are sure to find the perfect fit for your vehicle.
Don't wait any longer to upgrade your headlights. With Winjet, you can give your car a modern makeover that will turn heads. Order your headlights today!