2014-2017 Chevy Impala Fog Lights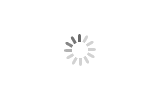 2014-2017 Chevy Impala Fog Lights
Fitment: 2014-2017 chevy impala fog lights
Enhance visibility during night time, heavy rain, snow, or dense fog.
Precision optics offers a highly controlled concentration of light to enhance visibility.
Polycarbonate Lens with a superior UV protection and a high impact resistance.
Heavy duty housing prevents moisture and dust from getting inside the housing.
High quality OE grade materials to withstand the most rigorous weather conditions.