2021 2022 Ford Bronco Rear Bumper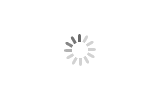 2021 2022 Ford Bronco Rear Bumper
Fitment: 2021-2022 ford bronco rear bumper
WOLFSTORM Rear bumper is compatible with 2021 2022 Ford Bronco 4-Doors.
This Rear Bumper equips with Reverse Sensor Position and Roof Rack Pedal. No matter what requirements you have for rear bumper, it would fit perfectly.
This WOLFSTORM Rear Bumper utilizes the original factory mounting location, it could be directly bolted on without any modifications to your vehicle.