VW Golf 7 Fog Lights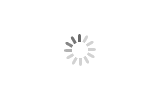 VW Golf 7 Fog Lights
Fitment: vw golf 7 fog lights 2012-2016
OE NO.: 5G0 941 661 , 5G0 941 662
Polycarbonate lens that provides superior UV protection and offers high resistance to small impacts like rocks or pebbles.
Enhance visibility during night time, heavy rain, snow, or dense fog.
Durable glass housing prevents moisture and dust from inside the housing.