12 13 14 15 Inch Universal Car Wheel Caps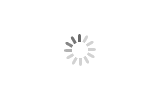 12 13 14 15 Inch Universal Car Wheel Caps
Fitment: 12 13 14 15 inch universal car wheel caps
Wheel caps Fitment Options: ABS and Polypropylene Varieties
Available Choices:
ABS Wheel Caps
Polypropylene Wheel Caps
Universally Suitable for Most Wheel Sizes (12-16 inches)
Wide Variety of Colors and Finishes to Choose From Silver/Lacquer/Chrome/Double painting/matte
Key Features:
Enhanced Hubcap Aesthetics: Elevates the perception of hubcap movement, adding a dynamic touch to your vehicle's appearance.
Scratch Protection: Shields hubcaps from potential scratches, ensuring they remain in pristine condition.
User-Friendly Installation and Maintenance: Equipped with a convenient buckle system for non-destructive installation and easy cleaning.
Precision Fit: Designed to seamlessly match the original hubcaps, allowing for snap-in squeeze installation that guarantees a secure fit.
Universal Compatibility: Suitable for hubcaps ranging from 13 to 16 inches in size.