Winjet Universal 13 14 15 16 Inch Wheel Covers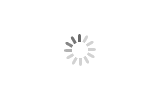 Winjet Universal 13 14 15 16 Inch Wheel Covers
Wheel Cover Fitment Options: ABS and Polypropylene Varieties
Available Choices:
ABS Wheel Covers
Polypropylene Wheel Covers
Universally Compatible with Most Wheel Sizes (12-16 inches)
Extensive Range of Color and Finish Options
Notable Features:
Elevated Wheel Cover Aesthetics: Enhances the visual appeal of your wheel cover, adding a touch of sophistication.
Scratch-Resistant: Offers protection against scratches, ensuring your wheel cover remains in pristine condition.
User-Friendly Installation and Maintenance: Designed for easy installation and cleaning, featuring a secure buckle system for non-destructive setup.
Precise Fit: Engineered to seamlessly match the original wheel cover, allowing for snap-in squeeze installation for a secure and snug fit.
Universal Compatibility: Compatible with wheel covers ranging from 13 to 16 inches in size.
Competitive Factory Pricing: We offer factory-direct pricing, ensuring you receive value for your investment.
Custom OEM Design: Explore customized OEM design options to make your wheel cover uniquely yours.
Winjet Brand:
For numerous decades, we have proudly maintained our status as a premier wheel cover manufacturer. Our unwavering commitment to delivering top-tier products to customers around the world has consistently garnered widespread acclaim and enduring appreciation from our valued clientele.