Abs/polypropylene Wheel Covers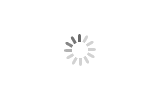 Abs/polypropylene Wheel Covers
Fitment: abs/polypropylene wheel covers
Product Overview: ABS/Polypropylene Wheel Covers
Available Options:
ABS Wheel Covers
Polypropylene Wheel Covers
Universally Compatible for Most Wheel Sizes (12-16 inches)
Wide Range of Colors and Finishes to Choose From
Strengths:
Exceptional Durability: These wheel covers are highly wear-resistant, ensuring they remain in top-notch condition for extended periods.
Quality Guarantee: Our products come with a rigorous quality assurance process, ensuring you receive the best possible wheel covers.
Direct from the Factory: Enjoy competitive pricing with our factory-direct prices, making our wheel covers an affordable and value-driven choice.
Easy Installation: Installing these wheel covers is a breeze, saving you time and effort.