Universal Chrome Painting Larcquer Wheel Covers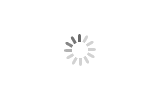 Universal Chrome Painting Larcquer Wheel Covers
Fitment: universal chrome painting larcquer wheel covers
Wheel Cover Fitment Options: ABS and Polypropylene Varieties
Available Choices:ABS Wheel Covers,polypropylene Wheel Covers
Universally Suitable for Most Wheel Sizes (12-16 inches)
Wide Array of Colors and Finishes to Select From painting and larquer.
Key Advantages:
Enhanced Aesthetic Appeal: Elevates the visual dynamics of hubcaps, providing a heightened sense of motion.
Robust Protection: Safeguards hubcaps against unsightly scratches, preserving their pristine appearance.
Effortless Installation and Maintenance: Features a convenient buckle mechanism for non-destructive installation and easy cleaning.
Precision Fit: Perfectly matches the original hubcaps, offering snap-in squeeze installation for a secure fit.
Universal Compatibility: Designed to accommodate hubcaps ranging from 13 to 16 inches in size.